Books
Presentation of Perspectives on Gerhard – University of Huddersfield Press
New book on Roberto Gerhard published by University of Huddersfield. Perspectives on Gerhard: Selected Proceedings of the 2nd and 3rd International Roberto Gerhard Conferences. Edited by Michael Russ and Monty Adkins.
With articles by Diego Alonso, Carlos Duque, Desirée García, Mark Perry, Magda Polo, Josep Maria Mestres Quadreny, Ana Vega and Trevor Walshaw.
Perspectives on Gerhard expands several papers given at the 2nd and 3rd International Roberto Gerhard Conferences in 2012 and 2013. The book focuses on two aspects of Gerhard. Firstly, the pre-1939 period in which he was a student of Schoenberg and then, on returning to Catalonia, began to establish a reputation as a composer. Secondly, and more generally on the composer's stylistic and aesthetic evolution. This latter focus includes both Gerhard's approach to serialism both harmonically and melodically as well as the pivotal role the USA was to play in his later life. The book concludes with two personal reminiscences given at the conferences by Ferran Gerhard and Mariona Agustí Badia.
Presentation of CD and LP of Gerhard´s electronic works – Sub Rosa Label
The CD and LP of Gerhard's electronic works produced as part of an Art and Humanities Research Council project from 2012, released by Sub Rosa label.
This is the first time some of these works have ever been heard.
Monty Adkins was the Team leader for the project. Carlos Duque and Gregorio Karman were Research Fellows.
The careful task of cleaning and restoring was done by Alex Harker at the University of Huddersfield
http://www.subrosa.net/…/early-electro…/roberto-gerhard.html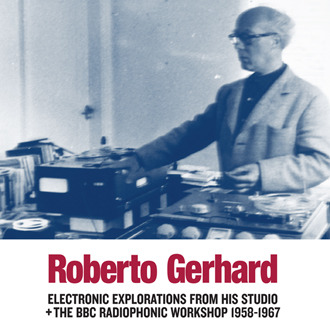 Presentation of The Roberto Gerhard Companion – Edited by Monty Adkins, University of Huddersfield, UK, and Michael Russ, University of Huddersfield, UK
This book builds on the outcomes of two recent international conferences and includes contributions by scholars from Spain, the USA and UK. The essays collected here explore themes and trends within Gerhard's work, using individual or groups of works as case studies. Among  the themes presented are the way Gerhard's work was shaped by his Catalan heritage, his education under Pedrell and Schoenberg, and his very individual reaction to the latter's teaching and methods, notably Gerhard's very distinctive approach to serialism.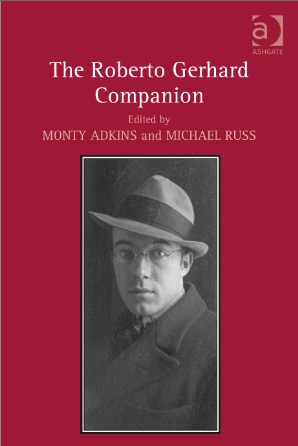 he influence of these and other cultural and literary figures is an important underlying theme that ties essays together. Exiled from Catalonia from 1939, Gerhard spent the remainder of his life in Cambridge, England, composing a string of often ground-breaking compositions, notably the symphonies and concertos composed in the 1950s and 1960s. A particular focus in this book is Gerhard's electronic music. He was a pioneer in this genre and the book will contain the first rigorous studies of this music as well as the first accurate catalogue of this electronic output. His ground-breaking output of incidental music for radio and the stage is also given detailed consideration.
Presentation of Pasión, desarraigo y literatura: El compositor Robert Gerhard — Machado Libros
Sanchez de Andrés, Leticia (2013): Pasión, desarraigo y literatura: El compositor Robert Gerhard, Madrid, Machado Libros.
This book offers an updated biography and analysis of Gerhard's aesthetic and ideological thought. It also discusses the music of Gerhard in which literature is a prime creative stimulus, generating such masterpieces as his cantata The Plague.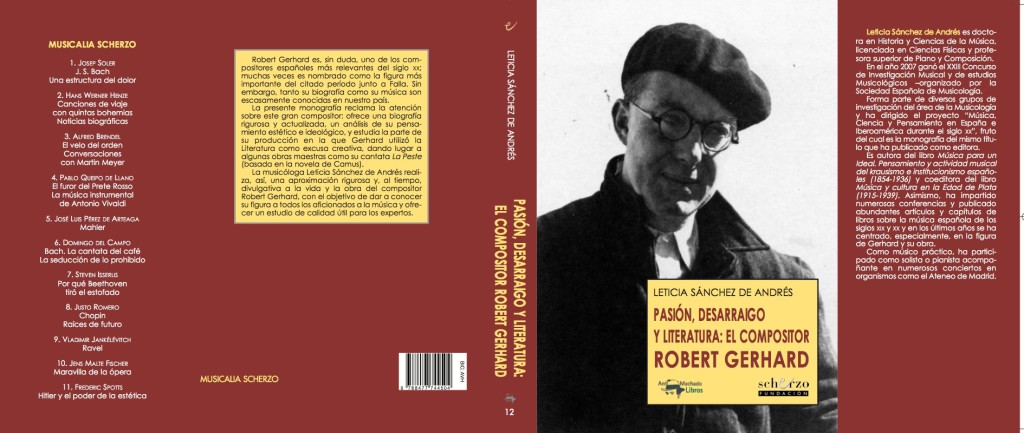 Presentation of the Robert Gerhard special edition – biography of the composer: book and 7 CDs.
The Robert Gerhard Centre for the promotion and diffusion of the Catalan Musical Patrimony (C_RG), with the support of the Department of Culture of the Generalitat, presents, as the culmination of the Gerhard 2011 Programme, a composite special edition of a book with 7 CDs dedicated to the composer who gave his name to the centre. The CDs are a re-issue of seven recordings which include all of the principal symphonic and choral works by Gerhard.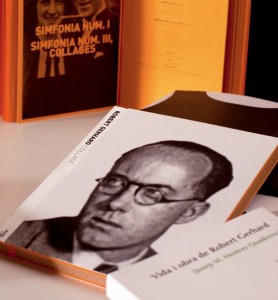 This publication complements the volume Vida i obra de Robert Gerhard by Josep Maria Mestres Quadreny. The two volumes are presented together with a reproduction of one of the stage designs by Joan Miró for the ballet Ariel by the composer from Valls.
The presentation occurs three years after the foundation of the Centre Robert Gerhard, providing a platform to create and develop diverse projects: editorial, discographic and performance.