Dr. Monty Adkins is giving a talk about the project in Montreal at CIRRMT in McGill University, Canada.
Posted on October 25, 2012 | in Uncategorized | by admin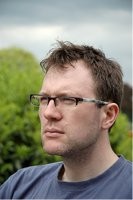 CIRMMT is the Centre for Interdisciplinary Research in Music Media and Technology. It is a multi-disciplinary research group centred at the Schulich School of Music of McGill University.  It unites researchers and their students from three Quebec institutions – McGill University (Faculties of Music, Science, Engineering, Education and Medicine), l'Université de Montréal (Faculté de musique, Faculté des arts & des sciences), and l'Université de Sherbrooke (Faculté de génie).  The CIRMMT community also includes administrative and technical staff, research associates, visiting scholars, musicians, and industrial associates.  CIRMMT occupies a unique position on the international stage having developed intense research partnerships with other academic and research institutions, as well as diverse industry partners throughout the world.
Dr. Adkins is giving a talk entitled:
The electronic music of Roberto Gerhard
Oct 26, 2012, from 01:00 PM to 02:30 PM.
A-412, New Music Building, 527 Sherbrooke Street West. (Enter via Library on 3rd floor
For more details, please follow the link below:
link: http://www.cirmmt.mcgill.ca/activities/seminars/adkins